Welcome to the BAA Events Page. Here you will find dates of current BAA events from around the country.
BOWFISHER OF THE YEAR LEADERBOARD
 Current Leaderboard: 04/16/2021

2021 BAA World Championship (South Dakota)
2021 BAA World Championship
Host – Lance Wheeler
06-05-2021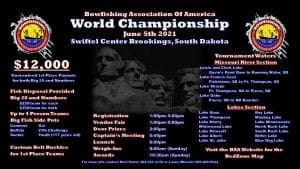 Events will be posted as they are received by the BAA. The BAA is not a tournament organization nor do host any tournament other then the BAA World championship.
For any details of the tournaments please contact the tournament director/host.
Tournament Points Submission
Tournament points form should be filled out no later than 30 days after the BAA sanctioned tournament has taken place.