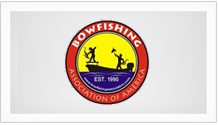 Starting in 2011, the BAA Insurance has been revisited to allow complete coverage for all state and local clubs to be protected under the insurance policy of the Bowfishing Association of America's Insurance for any and all BAA Activities. To be eligible for the Insurance Coverage concerning your state or local club, we have changed up the methods in which all clubs will have to follow in able to be allowed coverage. If you have any questions regarding the changes made in 2011 concerning insurance with clubs and sanctioning of events, please feel free to contact one of the officers.
BAA Insurance is for BAA members covering BAA Activities.
Clubs Must be BAA Affiliated to be Covered under the BAA Insurance.
Officers of the State or Local Club Must be BAA members also. This allows the club and officers protection under the insurance policy to be protected from liability in case of an incident.
The Insurance will only be provided to clubs who are hosting a BAA Sanctioned event or tournament. If the club is hosting a Non-BAA event, the Insurance will not cover it.
If someone is shooting the tournament or attending the event and are not a BAA member, then they will not be covered under the insurance, but this will allow the hosting club and the BAA members attending the event Insurance coverage. So joining the BAA will allow the individual coverage for these people.
Tournament and Event Sanctioning Fees:
Package for 3-5 events $300.00 yearly
Package for 6-unlimited $500.00 yearly
Sanctioned events can still be acquired at $100.00 Per event if needed and not affiliated with a club.
All fees and Packages involved are actually donations to the BAA from BAA members to go back to the organization to help support Youth Events ,help with the Promotion and Growth of Bowfishing, Insurance costs, Yearly operation expenses, ie. Shirts, donations to events, banners, etc..